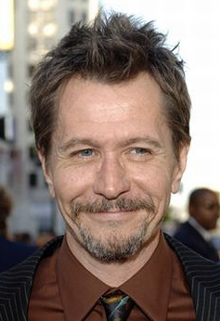 DreamWorks Animation's Kung Fu Panda: The Kaboom of Doom is slated for a summer 2011 release, and we finally have information about this project that goes like this: British actor Gary Oldman has joined the voice cast of Kung Fu Panda sequel!
We all like this story, right? Then check out the rest of this report…
So, this new 3D project, or a sequel to the 2008 film "…will follow Po, the world's biggest kung fu fan, as he continues his journey as the chosen one who fulfills an ancient prophesy while mastering the art of kung fu.
A new villain has emerged with a mysterious weapon so powerful it threatens the very existence of kung fu. It is up to Po and the Furious Five to protect all that they know. But first, Po must confront his long lost past."
Jennifer Yuh Nelson is in charge for directing the film, and, as we mentioned, Gary Oldman has joined the voice cast for the movie alongside Jack Black, Angelina Jolie, Dustin Hoffman, Jackie Chan, Seth Rogen and Lucy Liu.
At this moment, all that is known that he will play a character called Peacock, "who helps Po but is more than he seems."
This is not such a big surprise, since Oldman already has experience with this kind of projects – he most recently lended his voice to the animated alien comedy Planet 51 and Disney's retelling of A Christmas Carol. So we have no doubt that he's going to be just the perfect guy for this new role.
We'll keep an eye on this sequel, for sure! Remember to stay tuned!