Movie News
Gary Ross to Direct Cyrano de Bergerac Contemporary Version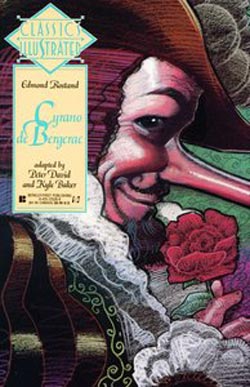 Ok, they say that Cyrano de Bergerac is a story for the entire human race. I agree. And that's exactly why I'm here today to share something great with you (you're humans, right?).
Ok then, check this out! Gary Ross will direct a "contemporary version" of above mentioned project, and of course, he will once again reunite with producer Nina Jacobson for (at this moment) still untitled project.
According to THR, this will be "a contemporary story revolving around Cyrano de Bergerac, a man who is in love with a woman but is forced to woo her surreptitiously on behalf of a far more handsome but less expressive suitor. The twist here is the story is told using today's vast and complex social media tools."
The original well known story is based, with much embellishment, on Hercule-Savinien de Cyrano de Bergerac, a Frenchman who lived in the 1600s. Cyrano loves Roxane, but fears that she could never love him because of his huge, ugly nose.
Christian, a handsome and tongue-tied soldier, also loves Roxane but doesn't have the words to express it. So, Cyrano helps Christian woo Roxane by supplying him with the words Cyrano himself longs to say to her. It's so romantic…
The project is set up at New Regency, and John Whittington will write the script. Alison Thomas (The Tale of Desperaux) will also be in charge for producing the whole thing.
I guess that this project already has quite good team on board.
I mean, we all know that Ross and Jacobson will work together on the adaptation of The Hunger Games, which is scheduled for release March 23, 2012, and definitely sounds great.
We'll definitely keep an eye on this project, so make sure you stay tuned!