Movie News
Gemma Arterton in The Keys to the Street Scripted by Christopher Nolan, In Talks for Ridley Scott's Alien
Lovely
Gemma Arterton
is definitely more than just a pretty Hollywood face.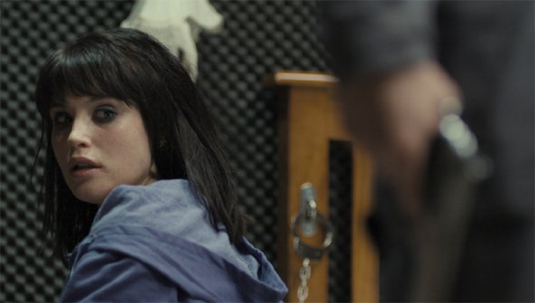 Gemma Arterton in The Disappearance of Alice Creed
And, if you're familiar with her performance in
The Disappearance of Alice Creed
, then you know what we're talking about right now. So, no wonder she's quite busy nowadays. Arterton was just cast in
The Keys to the Street
, but, she has also revealed that she will meet with
Ridley Scott
about starring in his
Alien
prequel! The Keys to the Street, is a
Ruth Rendell
novel adapted by Inception director , which centers a bone marrow donor, Mary, who enters a relationship with the man who's life she saved, a man who may not be what he appears to be. Arterton will play Mary, and she looks very excited about the project, since she said: "Why on earth has this film been sitting around?" Let us remind you that the movie, originally set up by Fox Searchlight, has been gestating for a number of years now. We still have no idea who will be in charge for directing it, but we know that Nolan won't be that guy: "I don't think it's what I want to do next. I think another director will do that. It's a really cool script, but has a lot in common with the three films I've made, so it may not be the right film for me to do next," Nolan said. And, as we said, Arterton will meet with director Ridley Scott about starring in his Alien prequels. In an interview with the Sunday Times, she revealed that: "Ridley Scott saw Alice Creed and loved it. He wants me to meet for Aliens: The Remake, or something." No details about this project yet, but Scott recently talked about his planned additions to the Alien franchise, saying that the two-film story will be "really tough, really nasty". We'll keep an eye on Arterton's roles, make sure you stay tuned!