Movie News
George Clooney and Grant Heslov to Produce The $700 Billion Man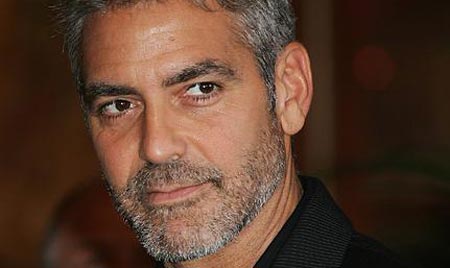 Another story from the Wall Street is coming, only this time we'll have a chance to see how George Clooney and Grant Heslov's production company Smoke House Pictures will handle it.
We're talking about a project that will be based on the 2009 Washington Post article The $700 Billion Man written by Laura Blumenfeld, and if you're interested in this kind of stories, then make sure to check out the rest of this report for more details.
Laura Blumenfeld's article is about TARP mastermind Neel Kashkari, a top official under then-Treasury Secretary Hank Paulson, who helped develop the $700 billion Troubled Asset Relief Program, which bailed out the big banks following the economiccollapse in 2008. Neel Kashkari subsequently left Washington and moved to an isolated cabin in Northern California. For those of you who are interested in reading the full article, you can check it out right here: $700 Billion Man
At this moment, we know that Zach Helm (Stranger Than Fiction) is set to write the script, while Clooney will produce with Heslov and Double Feature Films partners Michael Shamberg and Stacey Sher (the duo last worked with Clooney on Steven Soderbergh's 1998 pic Out of Sight).
Todd Wagner and Mark Cuban's 2929 Entertainment optioned the rights to Laura Blumenfeld's article about TARP mastermind Neel Kashkari for Clooney and Heslov's Smoke House banner.
No production date has been set, but we'll keep you updated!