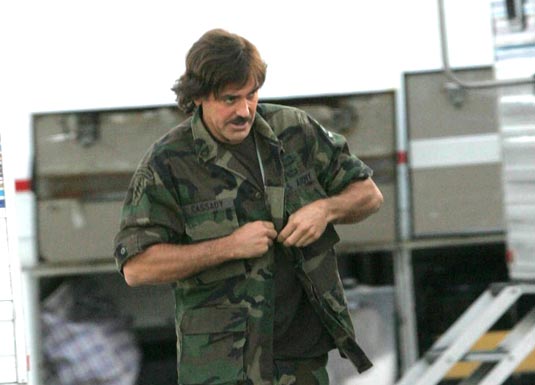 The first set photos from the upcoming George Clooney film "Men Who Stare at Goats" have popped up on JustJared.
In "Goats", Clooney plays a soldier who claims to be part of the Army's First Earth Battalion, a unit that employs paranormal powers in their missions.
"Men Who Stare at Goats" is currently filming in Albuquerque, New Mexico. The film is being directed by actor-turned-filmmaker Grant Heslov. Ewan McGregor, Kevin Spacey, Jeff Bridges, Rebecca Mader and Stephen Lang co-star. Click for a few more shots of him on set.