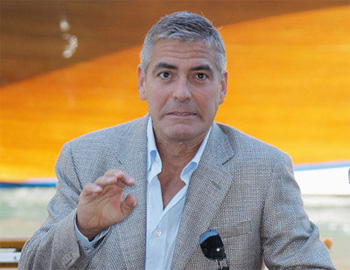 Jason Reitman (Juno) plans to direct "Up in the Air" with the hopes that George Clooney will star in an adaptation of the 2001 Walter Kirn novel, which Reitman adapted.
Clooney will play a corporate downsizer who is obsessed with collecting frequent flier miles.
The project is set up at the Montecito Picture Company, which has its first-look deal with DreamWorks.
Apparently Kirn's novel experienced quite a journey to production that started around 2004. It was bought and packaged with a spec script by "The Longest Yard" scribe Sheldon Turner, with Griffin producing.
Reitman picked up the tome when he was cobbling together financing for his feature debut "Thank You for Smoking" and wrote 30 pages of a draft. He's been writing his adaptation in the background for the past five years as he directed "Smoking" and "Juno."
Clooney these days promoting his latest film, the Coen brothers' farce "Burn After Reading" at Venice Film Festival.