Movie News
George Clooney's Ides Of March Gets a Release Date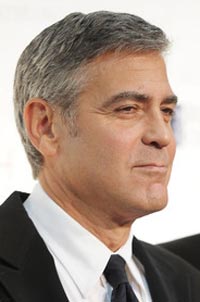 Finally something official about the upcoming George Clooney's project, titled The Ides of March – Sony has set a limited release date of October 14 for this movie!
Yeah, you already know he's in charge for directing the whole thing, but you also know he's starring in the movie as well, together with some great names – Ryan Gosling, Philip Seymour Hoffman, Paul Giamatti, Marisa Tomei, Evan Rachel Wood and Jeffrey Wright.
The Ides of March is based loosely on the 2004 Democratic primary campaign of Howard Dean, the play focuses on dirty campaign tricks in Des Moines, Iowa, just weeks before the state's Democratic caucuses.
The film follows a young press spokesman Stephen Myers, played by Ryan Gosling who gets involved in backroom politics and is manipulated by veteran political operatives. Paul Giamatti is set to play the rival campaign manager, Marisa Tomei is a New York Times reporter while Evan Rachel Woodstars stars as an intern for Myers' campaign.
Clooney and his producing partner Grant Heslov (Good Night, and Good Luck) adapted the script from the Beau Willimon play Farragut North, and here's a little description of the play:
"Stephen is a wunderkind press secretary who has built a career that men twice his age would envy. During a tight presidential primary race, however, Stephen's meteoric rise falls prey to the backroom politics of more seasoned operatives, and his one night stand with a teenage staffer proves to be more complicated than casual. Farragut North is a classic tale of hubris set against a contemporary landscape – about the lust for power and the costs one will endure to achieve it."