Movie News
Gotti: Three Generations Rejoins Writers for Bugsy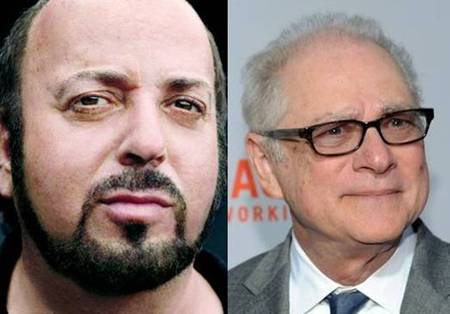 You know Harvard Man James Toback, the man who directed buzz-heavy documentary Tyson about boxer Mike Tyson? Well, this guy has been tapped by Fiore Films to work on the original screenplay of indie crime-drama Gotti: Three Generations.
As we previously told you the feature will be directed and rewritten by Barry Levinson, who replaced Nick Cassavetes last month. Toback is hired to perform additional writing services.
Levinson and Toback were joining forces for Bugsy, a crime-drama which told the story of mobster Bugsy Siegel — James Toback penned the script from research material by Dean Jennings and it was directed by Levinson.
Marc Fiore, exec producer and producer of new Gotti, said:
Everyone involved with the film is very excited to have James Toback on board. His work with Barry Levinson on 'Bugsy' resulted in a highly acclaimed film that was widely recognized for its original screenplay."
First version of the script was penned by Leo Rossi. Flick will focus on the relationship of a father Gotti Sr. who lived and died by the mob code and a son Gotti Jr. who chose to leave that world behind (and sold the rights to his family's story in 2002).
John (Don) Travolta, Kelly Preston, Joe Pesci and Lindsay Lohan have signed on for key roles in the film. Even Travolta and Preston's daughter Ella Bleu is getting in on the action – she'll as well play daughter Angel Gotti.
Travolta will portray mob boss Gotti Sr. and Preston will play his wife, Victoria DiGiorgio. Joe Pesci is slated for Gotti Sr.'s friend Angelo Ruggiero. Lindsay Lohan was rumored to play Victoria Gotti, the daughter Gotti Sr. and DiGiorgio's. Lohan, who was temporarily left this film, will instead play their daughter-in-law Kim Gotti, wife of Gotti Jr.
In a statement Tuesday, Levinson added he was attracted to the project because it provides an insider's view. Yep!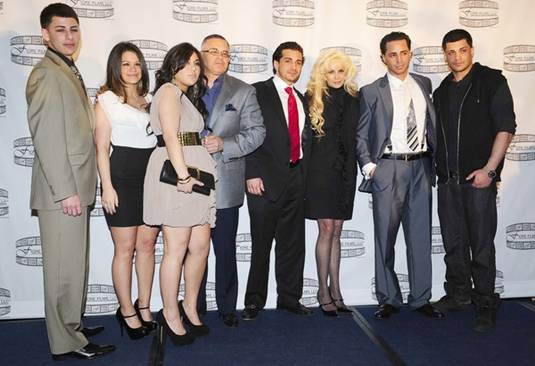 Real Gotti Family at a film press
[youtube]http://www.youtube.com/watch?v=XfvA6g7vWI0[/youtube]
Gotti (TV 1996) Trailer