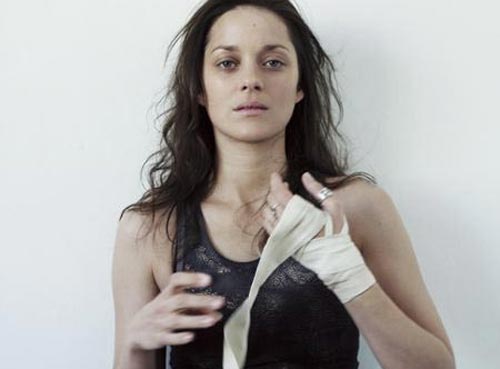 Ok, we're here for
Jacques Audiard
's upcoming
Rust & Bone
movie again, but I'm sure you're enjoying in all these new clips and images from the whole thing, so let's continue! You already know that this movie will compete at the
Cannes Film Festival
, and you already know that it's not an easy story, so let's see what we have in these new videos… The first one is definitely my favorite. I mean – we all know that the movie centers on Ali and Stephanie and their love story which is not an easy one, for sure. So, in this first clip we finally see
Marion Cotillard
who stars as Stephanie, woman who loses both her legs during the orca presentation show, asking
Matthias Schoenaerts
a quite simple question – "
What am I for you? A friend? A pal? You fuck your buddies?
" Simple, honest question from a person who looks like she has nothing else to lose. Then she continues with: "
If we continue, we have to do it right
." And this really makes me wonder – how the hell their story ends? If you remember our previous reports, and the synopsis part – they promise us that between Ali and Stephanie "…will soon grow a relationship that is special, carnal and codified. And when Ali participates in illegal fights to save her life, she will become his manager…" I guess that we could expect some kind of a happy end? Let's wait and see, Cannes runs from May 16-27th.