Movie News
GUARDIANS OF THE GALAXY Might Get Joseph Gordon-Levitt as a Lead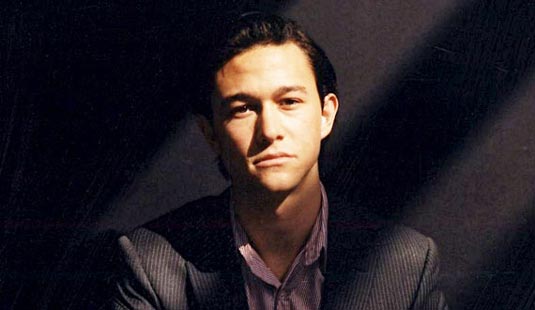 A month ago we reported that Marvel Studios and director James Gunn had begun the casting process for the possibly riskiest project coming from the studio over the next two years. The first character, and likely the most important, that Marvel is looking to cast is Peter Quill (Star-Lord), leader of the Guardians of the Galaxy. To sum it all up so far, Joel Edgerton, Jack Huston, Jim Sturgess, Lee Pace and Eddie Redmayne had reportedly signed test deals with Marvel and went in for auditions for the part, and now, Joseph Gordon-Levitt is a contender as well. In addition to the five above reported by Deadline (Lee Pace confirmed he did audition), names including Garrett Hedlund, James Marsden, and Sullivan Stapleton were mentioned as well, but it wasn't clear if they were in talks for the same role or even if they were auditioning as well. More recently, that list was narrowed down by Variety to include only Jim Sturgess of the original list, in addition to Zachary Levi (Chuck TV series) who already has a role with the studio playing Fandral in Thor: The Dark World. They teased a third unannounced candidate would be revealed after the winter holiday. In response to that report however, James Gunn took to his Facebook page and disputed the accuracy of Variety's report:
"Almost everything in that Variety article on the Guardians of the Galaxy casting (and all the following articles based on it) was/is completely inaccurate. Just for the record."
He later clarified to IGN:
"I didn't deny (or confirm) specifics. I just said the majority of the Variety article was inaccurate."
Strangely enough, the part about a new candidate coming after the holiday was true and this brings us to Joseph Gordon-Levitt. Deadline has the latest scoop which indicates that after a busy and very successful year with Premium Rush, Looper, Lincoln and of course, The Dark Knight Rises, Levitt is a candidate for the role of Peter Quill in Guardians of the Galaxy. If this report is accurate, it's likely that Levitt is therefore not part of Warner Bros. and DC Entertainment's plans for Batman going forward, or even plans for Nightwing (there were never such rumors, but fans will always be fans, heheh). Expect more rumors and an official announcement soon, especially as Marvel and Gunn move on to casting the other members of the team and supporting cast. Guardians of the Galaxy will open on August 1st, 2014.