Movie News
Zoe Saldana To Play Gamora In GUARDIANS OF THE GALAXY? Why Not?!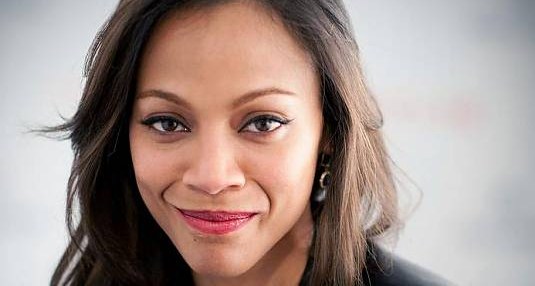 Zoe Saldana
as
Gamora
in Marvel Studios' upcoming
Guardians of the Galaxy
? Wait, you mean the green-skinned humanoid and a skilled assassin? Yeah, that one! If anyone asks – I think that Saldana is the perfect actress for the role, but the latest reports say she's still in negotiations to join the project which comes from director
James Gunn
… Anyway, if negotiations work out, Saldana would jump in to play the female lead – Gamora aka the green-skinned humanoid who is the last of a species that was exterminated by a race known as the Badoon (she's also the adopted daughter of
Thanos
). As we previously reported,
James Gunn
will direct the movie from a script he co-wrote with
Chris McCoy
and
Nicole Periman
, which is based on the Marvel comic books of the same name. It will feature an unlikely cast of characters who must team up in order to defeat a cosmic force of epic proportions. In other words –
Chris Pratt
is already on board to play
Peter Quill
aka Star-Lord, while
Dave Bautista
will star as
Drax the Destroyer
.
THR
adds that the superhero group will also include Groot, a giant tree-man, and Rocket Raccoon, a genetically engineered animal with a knack for guns and explosives.
Guardians of the Galaxy
is currently in pre-production in the UK, and the movie is already set to open on August 1st, 2014.