Movie News
Guillermo del Toro to Co-Direct PINOCCHIO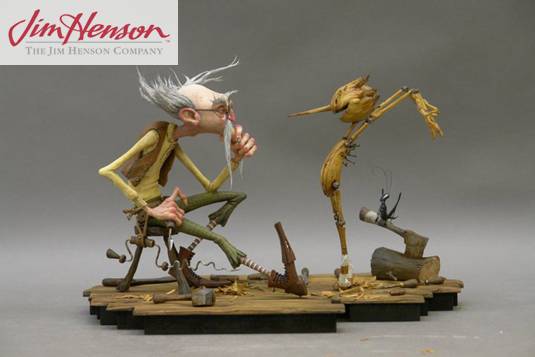 More than a year ago, Guillermo del Toro and The Jim Henson Company have joined forces with Pathe to develop and produce a 3D stop motion animated version of Pinocchio based on the edition of Carlo Collodi's classic tale illustrated by Gris Grimly. At that time, Grimly was set to co- direct with Mark Gustafson (Animation Director on The Fantastic Mr. Fox). But now comes word that Del Toro has decided to replace Grimly with himself and take on the co-director's chair. Pinocchio will be his first animated film ever since. Set in Italy between World War I and World War II, the story will follow Pinocchio embarking on a series of adventures and proving himself to be as indestructible as his love for his father. Del Toro says,
It was when everyone was behaving like a puppet, except for puppets.
Veteran goth-rock musician and film composer Nick Cave will serve as the film's music consultant, which is equally awesome. Jim Henson Company will produce with Inferno shopping the title to international buyers in Cannes next week. Says Inferno's Co-Chairman Bill Johnson:
We thought the combination of beloved family friendly brands such as Pinocchio and The Jim Henson Company along with the visual and storytelling genius of Guillermo del Toro would have the makings of a film that will have tremendous worldwide box office appeal.
Pinocchio will be co-written by del Toro, Matthew Robbins and Gris Grimly with a year-long shooting aims to kick off this summer