Movie Photo Gallery
has been updated with set photos from the upcoming big screen adaptation of 
Gulliver's Travels.
You can check out bigger versions of each by clicking them below. The story centers on Lemuel Gulliver, a free-spirited travel writer who, on an assignment to the Bermuda Triangle, suddenly finds himself a giant among men when he washes ashore on the hidden island of Lilliput, home to a population of industrious, yet tiny, people. The film stars stars
Jack Black, Emily Blunt,
Billy Connolly
,
Jason Segel, Amanda Peet, Romany Malco, Stewart Scudamore
and
Nikki Harrup
.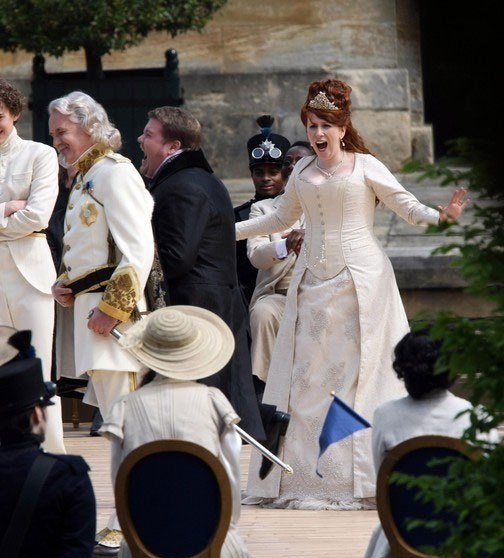 Gulliver's Travels
is being directed by
Rob Letterman
(Shark Tale, Monsters Vs Aliens). The screenplay was co-written by
Joe Stillman
(Beavis and Butt-Head Do America, Shrek, Planet 51) and
Nicholas Stoller
(Yes Man, Get Him to the Greek). Twentieth Century-Fox  will be bringing
Gulliver's Travels
to theaters everywhere starting on December 22nd, 2010.