Movie News
Guy Ritchie's "RockNRolla" TV Spots and Sequel Planning News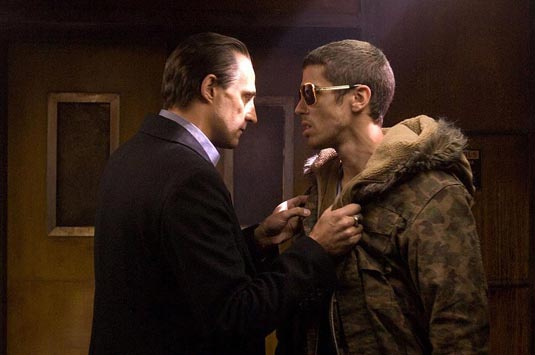 Two TV spots for the upcoming
Guy Ritchie
film "
RockNRolla
" has been released, closely resembling his previous great movies "
Lock, Stock and Two Smoking Barrels
" and "
Snatch
." Guy today revealed that he is ready to start making a sequel to his new movie "RocknRolla." The director has finished writing the second film in a planned trilogy, but he fears that his hard work will go to waste if the original movie flops at the box office. Speaking about his sequel plans, Ritchie confirmed:
"I've written one. So people better go see it. It'll allow me to make the next one."
In "RockNRolla," London's criminal underworld takes notice of a Russian mobster's shady land deal, a scam that puts millions of dollars up for grabs. Butler stars as One Two, a street-smart mobster who has learned to play both sides of the fence. Tom Wilkinson is the lethal head mobster, Lenny Cole, part of London's old mob regime, which is quickly losing ground to the wealthier foreign mob. Newton acts as One Two's love interest, Stella, an accountant with ties to the underworld, and Elba acts as Mumbles, One Two's partner. "
RockNRolla
" stars
Gerard Butler
(300),
Thandie Newton, Chris "Ludacris" Bridges, Jeremy Piven, Idris Elba
and
Tom Wilkinson
. "RockNRolla" is set to hit theaters on October 31st 2008.
RockNRolla TV Spot 1
RockNRolla TV Spot 2