Movie News
Hailee Steinfeld Is New Sleeping Beauty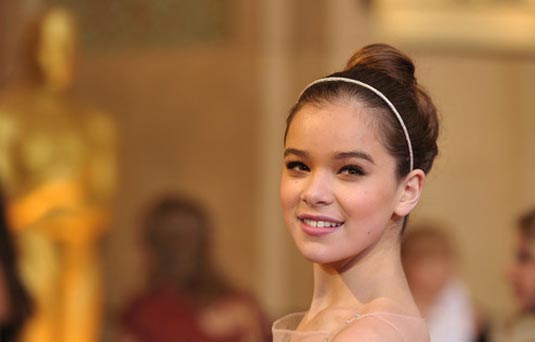 True Grit star, lovely Hailee Steinfeld, has some interesting plans for the future.
One of the projects she's attached to is the upcoming re-imagining of Sleeping Beauty. Not much is known about this project at this moment, we still have no idea who could be the possible director of this tale, or the rest of the cast, but we must admit that Steinfeld definitely looks like a great choice for the leading role.
Lindsay Devlin is responsible for the script, that will, according to Deadline, be: "a revisionist take on the fairy tale that will give Steinfeld a lot more to do than nap while waiting for a charming prince's peck to awaken her from a witch's curse. The new version is told from her point of view as she enters the dream world and has to find her way out."
Interesting, indeed, and as you see, we're totally into fairy tale re-imaginings.
Just in case you forgot, we have two Snow White projects coming – Snow White and the Huntsman (with Kristen Stewart and Charlize Theron) and The Brothers Grimm: Snow White (with yesterday confirmed Armie Hammer and Julia Roberts).
Then we reported that Hansel & Gretel: Witch Hunters are on the way, with Gemma Arterton, Jeremy Renner and Famke Janssen, and that's not the end. Apparently we'll soon have a chance to watch Sony's Peter Pan prequel with Channing Tatum, as well as Disney's adaptation of Peter and the Starcatchers.
Anyone excited about these projects?
Let us know what you think and as usual, stay tuned for more updates!