Movie News
Halle Berry Confirms Her Return in X-MEN: DAYS OF FUTURE PAST As Storm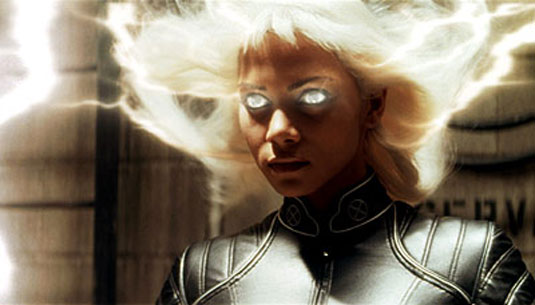 After some uncertainty,
Halle Berry
has confirmed that she will reprise her role as Ororo Munroe/Storm in director
Bryan Singer
's highly anticipated X-Men sequel,
X-Men: Days Of Future Past
. With multiple actors from the original X-Men trilogy set to reprise their roles in the next installment of the franchise, one of the most frequently asked questions was if Halle Berry would be returning as Storm in the Bryan Singer-directed sequel to 2011's First Class. The actress recently said that she would likely reprise the role, despite Singer not sounding entirely certain about it. Now, speaking with
Black Tree TV
, Berry confirms that she will indeed be back as Ororo Munroe: "Yeah. I'm excited too. The fans really love Storm, and so I'm really happy that it's worked out that way. No matter what my part will be or won't be, to be a part of that is always a good thing. I love it." X-Men: Days Of Future Past stars
James McAvoy
,
Michael Fassbender
,
Patrick Stewart
,
Ian McKellen
,
Hugh Jackman
,
Jennifer Lawrence
,
Ellen Page
,
Shawn Ashmore
,
Peter Dinklage
,
Anna Paquin
,
Halle Berry
,
Nicholas Hoult
and
Omar Sy
. The film is set to hit the theaters on July 18th, 2014. Are you happy that Halle will reprise her role as Storm in the film? Do you think they will manage to juggle the scenario well enough to include this many characters and give them a decent portion of time and story?