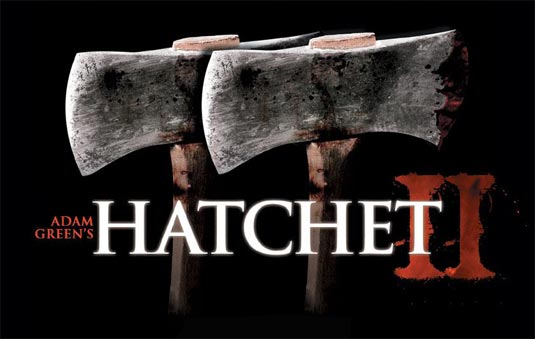 Check out the first teaser trailer and poster for
Hatchet II
, the sequel to writer/director
Adam Green
's 2006 swamp-centric slasher film. The franchise revolves around the legend of Victor Crowley, a horribly disfigured man who was tragically and accidentally killed with a hatchet by the hands of his own father. He now haunts a Louisiana swamp where visitors are forced to fight for their lives. The sequel will focus on Marybeth as she escapes Crowley, learns the truth about the curse and returns to the swamp to seek revenge for her family and finally kill Crowley once and for all.
Hatchet II
's cast includes
Danielle Harris, Tony Todd, R.A. Mihailoff, AJ Bowen, Tom Holland, Kathryn Fiore, Parry Shen, Rileah Vanderbilt, Ed Ackerman, Rick McCallum, Colton Dunn, David Foy, Nick Principe, Alexis Peters
, and
Kane Hodder
as Victor Crowley.
Hatchet II
hits theaters October 1st.
Hatchet II Poster