Movie Photos
First Look At Horror Thriller THE HAUNTING OF HELENA (aka FAIRYTALE)!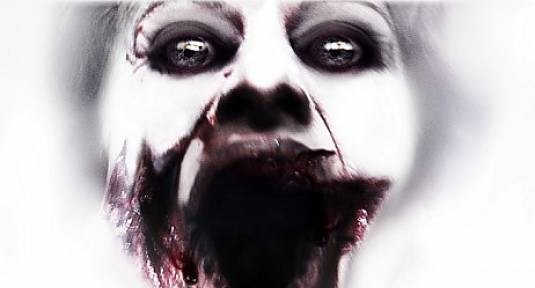 Hey horror fans, do you believe in tooth fairies? Hope you do, because we have something great to share with you today. The Haunting of Helena is an upcoming horror thriller (formerly known as Fairytale) which is set to hit limited theaters next month, and as you're about to see – it looks awesome. Head inside to find the official poster, images and synopsis for the movie & let us know what you think!
Christian Bisceglia and Ascanio Malgarini directed the movie from a script written by Bisceglia, and they already promise us that this creepy story will keep us at the edge of our seat "as it slides in agony along the sharp blade of psychological terror." Can't wait!
The movie centers on a woman named Sophia who, after a divorce, moves to the south of Italy with her daughter, Helena. The rest of the story goes like this:
Their new home, an apartment within an austere building of the fascist age, is a chance for them to start a new life. But inside an old storage room hides a mysterious closet and a buried secret. After the loss of Helena's first baby tooth, a chilling obsession begins and an apparition haunts her sleep. Dreams become nightmares. Nightmares become reality. When Helena collects her classmate's fallen teeth with an urgent hunger, it is clear that there is far more to their new home than can be seen. Sophia finds herself in a terrifying fight to save her child while maintaining her sanity…
Starring Harriet MacMasters-Green as Sophia, Sabrina Jolie Perez as Helena, Jarreth J. Merz and Matt Patresi, The Haunting Of Helena is set to hit limited theaters on June 21st, 2013. It will also be available on Cable VOD in partnership with Tribeca Films and for digital streaming on June 18th, 2013.
Don't forget to click on all these images for a better look & stay tuned for more horror news!