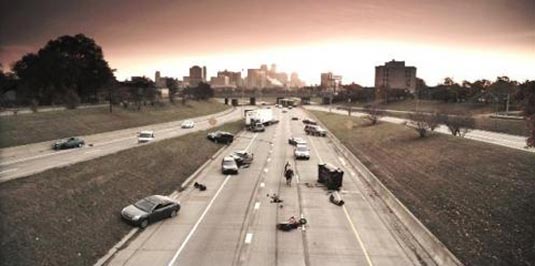 The first trailer for
Brad Anderson
's horror thriller
The Vanishing On 7th Street
, which will premiere at the
Toronto Film Festival
next month, is now online. In Vanishing on 7th Street, a massive power blackout causes the population to inexplicably vanish and a small handful of survivors band together inside a desolate tavern struggling to survive as the darkness hones in on them.
The Vanishing On 7th Street Movie Photo Gallery
The film stars
Hayden Christensen, Thandie Newton, Jacob Latimore
and
John Leguizamo.
The Vanishing on 7th Street
will have its world premiere at the Toronto Film Festival on Sunday, September 12th but no release date is set for the movie yet. Check the trailer below! [youtube]http://www.youtube.com/watch?v=vmph5mUi3-o[/youtube]