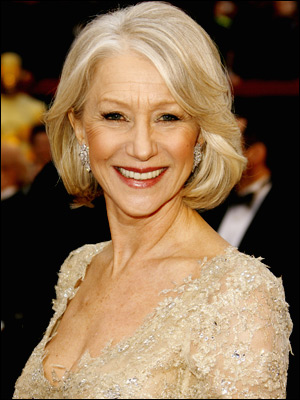 Miramax
has tapped
Helen Mirren
to play a Mossad agent in "
The Debt
" which will be directed by
John  Madden
. Miramax acquired worldwide rights to "The Debt," an English-language remake of Israeli thriller "Ha-hov" directed by Assaf Bernstein, about three Israeli Mossad agents tracking down a Nazi war criminal over 30 years, in April.
Matthew Vaughn,
Jane Goldman
("
Stardust
" co-writer) and
Peter Straughan
will pen the script.
"Helen Mirren is the perfect choice for the central role – a national celebrity and retired Mossad agent, a formidable and dignified woman grappling with years of emotional disappointment, suddenly confronted by a powerful and unexpected choice,"
said Madden. Filming is set to start next year in the U.K., Germany and Israel. In 1965, three young Israeli Mossad agents on a secret mission capture and kill a notorious Nazi war criminal. Now, thirty years later, a man claiming to be the Nazi has surfaced in Ukraine and one of the former agents must go back undercover to seek out the truth. The Debt also stars
Sam Worthington, Tom Wilkinson, Ciarán Hinds, Jessica Chastain, Marton Csokas
among others. The film premiered in Argentina 2 September 2010, screened at the Toronto Film Festival (14 September 2010) will get US wide release on August 31, 2011.
The Debt Trailer
[youtube]http://www.youtube.com/watch?v=RFp28r9sqUw[/youtube]