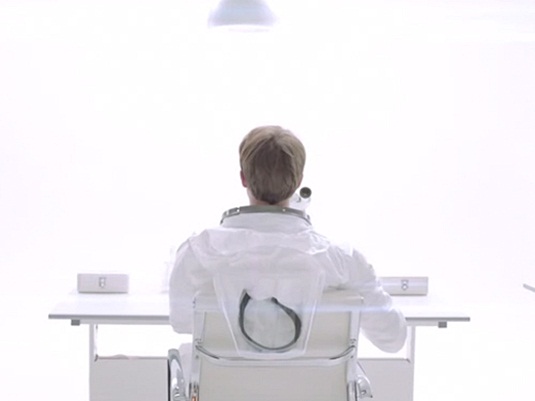 Here's the first teaser trailer for Battlestar Galactica creator
Ron D. Moore
's new Syfy series
Helix
. Sadly, trailer is minimalist and short on info, but it does help to set the tone for what we will see when the show premieres later this year.
Helix
revolves around a team of scientists investigating a possible disease outbreak in the Arctic. Their goal is to save the world. A dark new sci-fi thriller Helix has officially been ordered to a 13-episode season. Syfy has yet to announce the show's cast members. Check out the teaser trailer below. Here's the synopsis:
Helix is an intense thriller about a team of scientists from the Centers for Disease Control who travel to a high-tech research facility in the Arctic to investigate a possible disease outbreak, only to find themselves pulled into a terrifying life-and-death struggle that holds the key to mankind's salvation or total annihilation. Helix begins production early in 2013 to debut early next year. Helix comes from some of the most notable names in the sci-fi world. It is Executive Produced by Ronald D. Moore (Battlestar Galactica), Lynda Obst (Sleepless in Seattle, Contact), and Steven Maeda (Lost, CSI: Miami, The X-Files). Cameron Porsandeh, who wrote the pilot, will serve as Co-Executive Producer.