Movie News
Hilary Duff and Kevin Zegers cast in new Bonnie and Clyde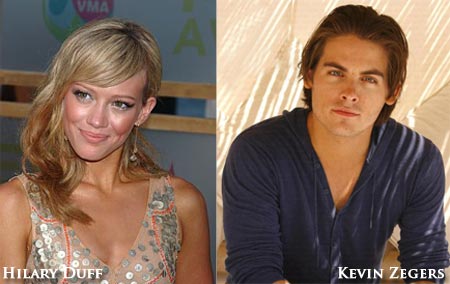 Hilary Duff
and
Kevin Zegers
will star in indie feature "
The Story of Bonnie and Clyde
." Bonnie Parker and Clyde Barrow were Depression-era lovers and outlaws whose exploits captured the public's imagination.
Variety
reports that
Tonya S. Holly
will direct the film from her own script; the film will not be a remake of the 1967
Faye Dunaway
and
Warren Beatty
classic. The makers are stressing that the new film is not a remake and are promising to showcase times in the couple's lives not seen onscreen before. Holly first became interested in the story of the fugitive lovers after finding old newspaper articles about their exploits in an abandoned house on her family's property. Duff, whose most recent feature role was "War Inc.," has decided to address the situation by signing on to star as Bonnie Parker. Kevin Zegers, best known for brief appearances in the likes of "Dawn Of The Dead" and "Wrong Turn," will play Clyde.
Natalie Canerday
and
Rance Howard
have also signed onto the movie "The Story of Bonnie and Clyde" will be shot in the South, with filming to take place in Louisiana, Mississippi and Alabama, although a production date has not been announced.