Movie Photos
Trailer, Posters & Images From Horror Thriller HOME SWEET HOME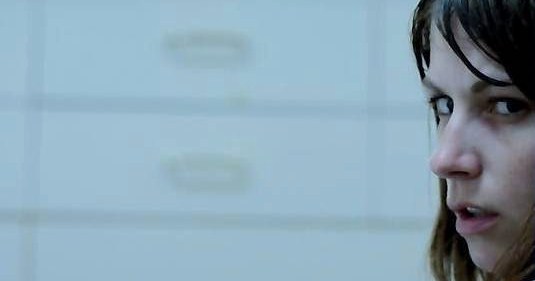 Home Sweet Home
is an upcoming horror thriller which comes from director
David Morley
, and revolves around a couple imprisoned in their own house with a methodical killer inside. A familiar plot – maybe, but watch out – some seriously good cast is on board to let you know that sometimes you're just
not welcome…
David Morley
 directed the movie from his own script which follows a thirtysomething couple that comes home from date night to find themselves imprisoned in their own house with a methodical killer inside. 
Sounds almost like a plot for some rom-com, huh? Here's the rest of the story:
A young married couple experiences the ultimate nightmare when they return home to find an unexpected guest. Trapped by a deranged, methodical killer in their own home, the couple must do whatever it takes to survive his twisted game. Incredibly unnerving, Home Sweet Home is a dark and panic-filled tale not for the faint of heart.
Starring
Meghan Heffern
,
Adam Macdonald
and
Shaun Benson
,
Home Sweet Home
arrives on June 4th, 2013.
Click on these images and posters to take a better look & stay tuned for more!