Movie Posters
First Trailer & Poster For Horror Thriller HOUSE OF BAD!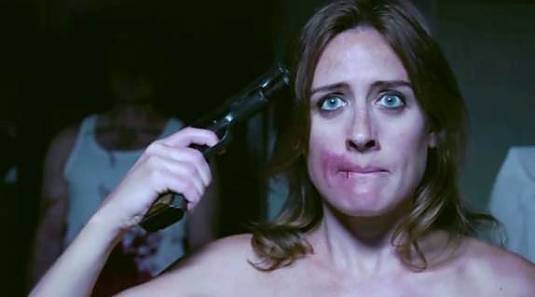 I think that
Jim Towns
' upcoming film
House Of Bad
definitely deserves your full attention. Described as a supernatural heist project (but you can easily say it's a horror-thriller as well) this great-looking pic revolves around three sisters on the run with a suitcase full of stolen drugs. What about the house? Don't worry, there's also a house with too many memories…
Jim Towns
directed the movie from a script he co-wrote with
Scott Frazelle
which will tell us the story of three sisters caught in an ever-escalating series of terrifying encounters and dark scenarios.
Here's the official synopsis for
House Of Bad
:
Yearning to break free from their sordid pasts, three sisters unite for a simple plan: steal enough drugs to set themselves up for a new life. But when the eldest sister Teig decides they're going to hide out in their old, abandoned family house, its painful memories quickly become too real to fight off. Three sisters with a history, a suitcase full of stolen drugs, and a family house with a dark secret is the recipe for terror in House of Bad.
The main cast includes
Heather L. Tyler
as Teig, who struggles with terrorizing memories of an abusive father;
Sadie Katz
as Sirah, who tries to hold the family together until one of her sisters is executed in the cellar and
Cheryl Sands
 as Lily who fights her addiction as dreams of a dead woman wake her in the night.
Lisamarie Costabile
,
Clint Jung
,
Julia Putnam
and
Jim Falkenstein
also co-star. Let us know what you think about
House Of Bad
& stay tuned for more updates!