Movie News
Hugh Jackman Reveals When THE WOLVERINE Takes Place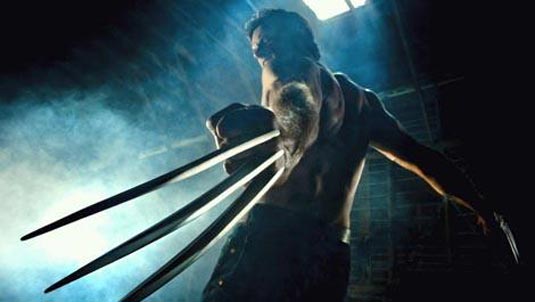 We already knew that James Mangold's The Wolverine was standalone film, in the sense that there wouldn't be many mutants, and it wouldn't pay attention to X-Men Origins: Wolverine. But the question remains: does The Wolverine take place before X-Men or after X-Men: The Last Stand? Speaking to Parade, Hugh Jackman hesitantly revealed a few details about The Wolverine:
You want to get me into trouble, don't you? (laughs) Okay, the movie takes place after X-Men: The Last Stand. My character is at his lowest. He is supposed to be able to heal himself, but he may encounter someone who has worked out a way to really hurt him.
I remember that Last Stand ended with Magneto discovering that he hadn't completely lost his powers. I guess Wolverine would be shattered after having to kill Jean Grey/Phoenix, so I suppose the new movie will see him doing some soul searching in Japan. Jackman added,
And there is a cameo from one of the past X-Men in it.
Go on and speculate to your heart's desire on who we'll see in The Wolverine. I'm thinking Jean Grey since they've already announced her appearance, which would also establish the timeline for the audience. Here's the official synopsis for The Wolverine:
Based on the celebrated comic book arc, this epic action-adventure takes Wolverine, the most iconic character of the X-Men universe, to modern day Japan. Out of his depth in an unknown world he faces his ultimate nemesis in a life-or-death battle that will leave him forever changed. Vulnerable for the first time and pushed to his physical and emotional limits, he confronts not only lethal samurai steel but also his inner struggle against his own immortality, emerging more powerful than we have ever seen him before.
The Wolverine opens on July 26th, 2013, and also stars Will Yun Lee, Brian Tee, Hiroyuki Sanada, Famke Janssen, Svetlana Khodchenkova and others.