Movie News
Hugh Jackman To Lead Paramount's SIX YEARS!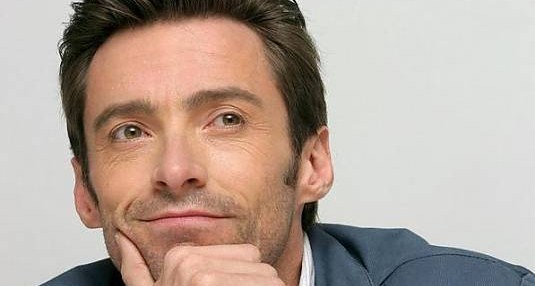 Hugh Jackman
is set to star in the upcoming Paramount's adaptation of
Harlan Coben
's novel
Six Years
!
Les Miserables
star comes on board to play Jake Fisher, a man who watched the love of his life, Natalie, marry another man. Aww, that sounds awful and a little bit pathetic, but if you read the rest of this report you'll see that
it's not all
about Fisher's broken heart in this story… First of all, let us inform you that
Paramount
does not yet have a writer or director attached to the project, although, the former Fox chief,
Tom Rothman
, is in negotiations to produce the whole thing. As we said, the movie is an adaptation of
Harlan Coben
's novel of the same name, which is described as a shocking page-turner that deftly explores the power of past love, and the secrets and lies that such love can hide (just for a record, Coben's novel publishes March 19th, which is like –
tomorrow
). Here's the official description of the novel:
Six years have passed since Jake Fisher watched Natalie, the love of his life, marry another man. Six years of hiding a broken heart by throwing himself into his career as a college professor. Six years of keeping his promise to leave Natalie alone, and six years of tortured dreams of her life with her new husband, Todd. But six years haven't come close to extinguishing his feelings, and when Jake comes across Todd's obituary, he can't keep himself away from the funeral. There he gets the glimpse of Todd's wife he's hoping for…but she is not Natalie. Whoever the mourning widow is, she's been married to Todd for almost two decades, and with that fact everything Jake thought he knew about the best time of his life—a time he has never gotten over—is turned completely inside out. As Jake searches for the truth, his picture-perfect memories of Natalie begin to unravel. Mutual friends of the couple either can't be found, or don't remember Jake. No one has seen Natalie in years. Jake's search for the woman who broke his heart, who lied to him, soon puts his very life at risk as it dawns on him that the man he has become may be based on a carefully constructed fiction.
Sounds good, or what?
Who cares, Jackman is on board, stay tuned for more!