Movie News
Hugo Weaving Embodies Six Characters in Cloud Atlas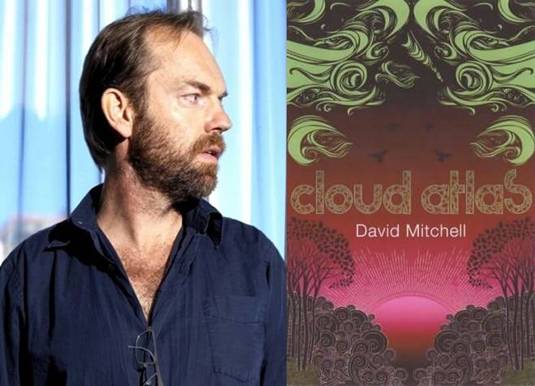 At the 2011 Cannes Film Festival Hugo Weaving was announced as a member of the cast of the impressive adaptation of David Mitchell's novel Cloud Atlas. The Wachowskis' project which will be co-directed by Tom Tykwer will co-star Tom Hanks, Halle Berry, Jim Broadbent and Susan Sarandon.
And for those who are entering the Mitchell's excellent book for the first time, the story follows in fact six storylines which range from a unwilling voyager crossing the Pacific in 1850; a bisexual composer blagging a precarious livelihood in between-the-wars Belgium; a high-minded female journalist in Governor Reagan's California; a vanity publisher fleeing his criminal world creditors; a genetically modified "dinery server" on death-row in a futuristic cacotopia (often featured by cyberpunk) ; and Zachry, a young Pacific Islander witnessing the dusk of science and civilization.
Weaving told the Herald Sun:
That's a project that's really exciting because all the actors will be playing more than one role. I actually have six characters in the same film and they are all different people in six different stories."
But who those characters are hasn't been revealed yet. Also still no word on how the directing duties will tear Wachowskis (The Matrix) and Tykwer (Run Lola Run). However, each actor would be playing multiple roles.
Weaving has played brutal Agent Smith from The Matrix, clever half-elf Elrond from The Lord of the Rings and the veiled vigilante V, from V for Vendetta among the others. Since The Matrix established him as an worldwide star, Hollywood wanted him as a villain in a blockbusters such as The Wolfman and Captain America: The First Avenger.
Weaving will soon to be heard lending his voice to Megatron in the third Transformers sequel and is currently reprising his role as Elrond in Peter Jackson's The Hobbit in New Zealand, the two parts film which official dates has just been announced – The Hobbit: An Unexpected Journey will be released on December 14, 2012, and The Hobbit: There and Back Again will hit theaters on December 13, 2013.
On the other hand, no release date has been set for the Cloud Atlas and we're not going to see this probably until 2013. The film is scheduled to start shooting in September.
Check Weaving out in the Australian film Oranges and Sunshine which premiered at the Rome International Film Festival on 28 October 2010.
[youtube]http://www.youtube.com/watch?v=zA0LrxAtLeo[/youtube]
Oranges and Sunshine – Movie Trailer