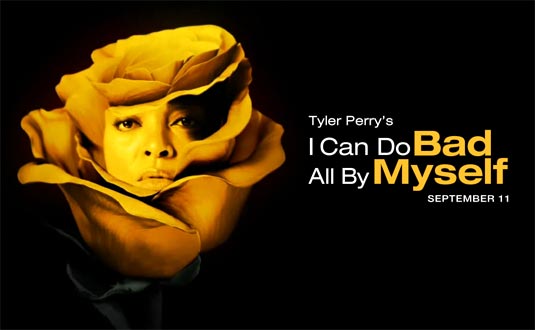 Check out the movie trailer for "I Can Do Bad All By Myself," starring Tyler Perry, Adam Rodriguez, Brian White, Taraji P. Henson, and Mary J. Blige.
Plot summary: When Madea, America's favorite pistol-packing grandma, catches sixteen-year-old Jennifer and her two younger brothers looting her home, she decides to take matters into her own hands and delivers the young delinquents to the only relative they have: their aunt April.
A heavy-drinking nightclub singer who lives off of Raymond, her married boyfriend, April wants nothing to do with the kids. But her attitude begins to change when Sandino, a handsome Mexican immigrant looking for work, moves into April's basement room. Making amends for his own troubled past, Sandino challenges April to open her heart. And April soon realizes she must make the biggest choice of her life: between her old ways with Raymond and the new possibilities of family, faith…and even true love.
"I Can Do Bad All By Myself" is directed by Tyler Perry and hits theatres on Sept 11th 2009.