Movie News
Ian McKellen to reprise Gandalf role in 'The Hobbit'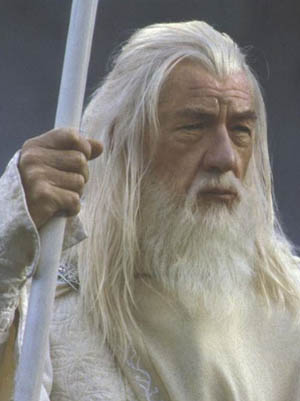 Sir Ian McKellen has confirmed that he will play Gandalf in a two-movie adaptation of The Hobbit.
The actor said that director Guillermo Del Toro recently offered him the wizard role, and admitted that he couldn't turn it down because he "loved" the character.
"Yes, it's true. I spoke to Guillermo in the very room that Peter Jackson offered me the part and he confirmed that I would be reprising the role, McKellen said
"Obviously, it's not a part that you turn down, I loved playing Gandalf.
"Guillermo will be getting around to starting the script in about six weeks when he's finished filming Hellboy 2."
When asked about how the movie would be stretched across two films, he said: "Well I've read The Hobbit so I've got a good idea of what the story would be.
"But as to how it's going to work over two films and what's going to happen on screen, well Guillermo has not got down to working out the major details yet – I can tell you it's going to be amazing though."