Movie News
Ian McShane Joins JACK THE GIANT SLAYER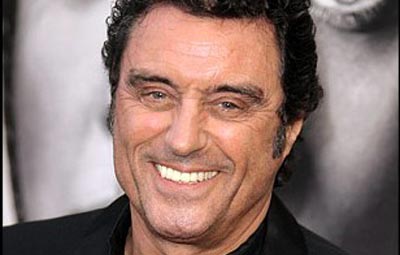 Jack the Giant Slayer
 update! No, it's not delaying again, don't worry, we're here for a little casting update!
Ian McShane
, who will next be seen as Blackbeard in Disney's
Pirates of the Caribbean: On Stranger Tides
, has joined the cast of the upcoming
Bryan Singer
's movie that already stars
Nicholas Hoult, Eleanor Tomlinson, Ewan McGregor, Stanley Tucci, Bill Nighy
and
John Kassir
. As we previously reported, Jack the Giant Killer will follow "a young farmer Jack, the hero who must lead a dangerous expedition to the kingdom of giants in hope of rescuing a princess." I'm sure you all know that Nicholas Hoult stars as the lead Jack, with Eleanor Tomlinson who portrays the princess. Now we know that McShane will play her father – King Brahnwell. The rest of the cast includes Stanley Tucci as the villain of the film, a scheming adviser to the king, Ewan McGregor as the leader of the king's guard and Bill Nighy and John Kassir who will portray the two-headed leader of the giants. Bryan Singer is directing the movie from a script by
Darren Lemke
, with Neal Moritz and David Dobkin producing. We also know that Singer wants to direct "more naturalistic performances and capture the scale of the film prior to effects being finalized," or as we heard: "The movie is effects-intensive, and Singer is planning on previz-ing the movie from start to finish, and will use a process that will allow him to see the giants in-camera as the actors play opposite them." New Line hasn't set a release date yet for
Jack the Giant Slayer
, but, as usual, we'll keep you updated!