Movie News
Incendies' Denis Villeneuve to Direct Vigilante Thriller Prisoners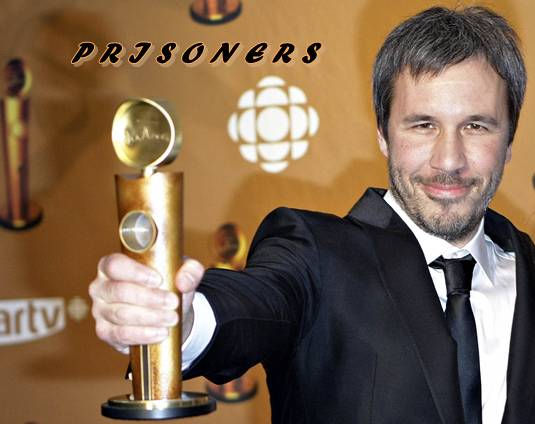 There is no doubt that the Prisoners film has a long history.
It's always best to start at the beginning: after the fourth Blacklist insertion in 2009. the film has suddenly get A-list names attached to a project, icluding director Bryan Singer (Valkyrie), and actors Mark Wahlberg and Christian Bale. But they quickly moved on to David O. Russell's The Fighter, so Singer did the same.
Antoine Fuqua (Shooter) then came to the place of director, together with Hugh Jackman for a January 2010 shoot – production delayed because Jackman seems never officially signed on.
At last, in February 2010, Leonardo DiCaprio should have access – however, his presence would depend on whether the film was directed by one of his beloved directors. One of them was Daniel Espinosa, who scored a Hollywood heat with still-to-be-released-in-the-US thriller Snabba Cash (Easy Money) – unfortunately,  Safe House with Denzel Washington and Ryan Reynolds soon reached Espinosa, so DiCaprio dropped out of the project as well.
Producer Andrew Kosove then said:
He's a very talented actor but this process of choosing a director outside the three or four he normally works with became too time consuming. I don't think it will happen with Leonardo."
Taking into account all previous cases, the project seems to be pretty dead. There might still be another chance to keep it alive – 24 Frames reports that Canadian director Denis Villeneuve, which Oscar-nominated Incendies was critically acclaimed, has been chosen to make his English language debut with a Hollywood.
The story centers on a family living in Boston who is passing through hard times when their little girl 6 years and her best friend is kidnapped. Girl's father comes to a decision to act without help and consecutively he kidnaps the man they suspect could be accountable for the kidnapping of girls.
Missing-children stories have been hot products since the blockbuster success of Taken, as well as Prisoners matches with Incendies, which combines elements of a family drama with a thriller subplot.
Take a look at the trailer for David Fincher's film that also might be a helpful model to Villeneuve's Prisoners better appearance.
[youtube]http://www.youtube.com/watch?v=J4YV2_TcCoE[/youtube]
SE7EN, Trailer, HQ (1995)
Source: 24 Frames