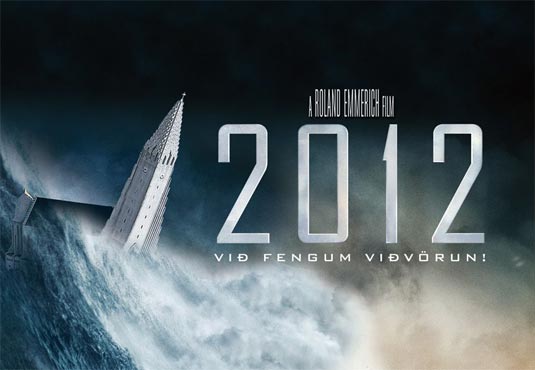 The international poster for the upcoming apocalyptic sci-fi thriller "2012" has appeared online.
The film following an academic researcher who opens a portal into a parallel universe, making contact with his double in an effort to prevent the catastrophic prophecies of the ancient Mayan calendar from coming to pass. According to the Mayan calendar, the world will come to an end on December 21, 2012. When a global cataclysm thrusts the world into chaos, divorced writer and father Jackson Curtis (Cusack) uses his knowledge of the ancient prophecies to ensure that the human race is not completely wiped out.
"2012" is directed by Roland Emmerich ("Godzilla," "Independence Day," "The Day After Tomorrow," "Stargate," "The Patriot," "10,000 B.C.")  Stars John Cusack, Amanda Peet, Chiwetel Ejiofor, Danny Glover, Thandie Newton, Oliver Platt, Thomas McCarthy, Woody Harrelson, Chin Han and opens in theaters everywhere on November 13th 2009.

"2012" International Poster