Movie Posters
International Mr. Popper's Penguins Trailer and Two New Posters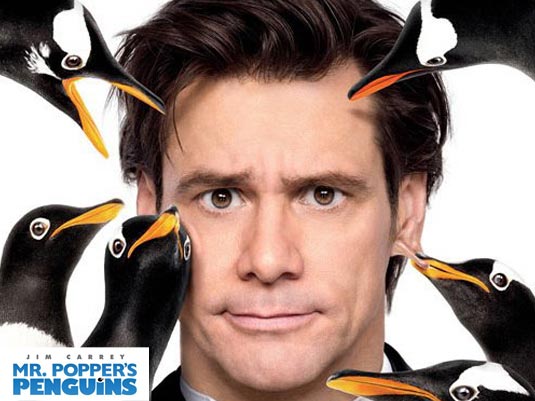 Today we have international trailer and two new posters for
Jim Carrey
's family comedy
Mr. Popper's Penguins
.
Synopsis:
In this family comedy, Jim Carrey is Mr. Popper, a driven businessman who is clueless when it comes to the important things in life – until he inherits six penguins. Popper's penguins turn his swank New York apartment into a snowy winter wonderland – and the rest of his life upside-down. Filmed on a refrigerated soundstage with real Emperor Penguins, Mr. Popper's Penguins is a contemporary adaptation of the classic book. The film is an adaptation of a 1938 children's book.
Mark Waters
directs, co-stars
Ophelia Lovibond, Philip Baker Hall, Andrew Stewart-Jones, James Tupper, Clark Gregg, David Krumholtz
and
Angela Lansbury
. Check out the trailer below and be sure to let us know what you think.
Mr. Popper's Penguins
arrives in theaters starting June 17th, 2011.
Mr. Popper's Penguins Poster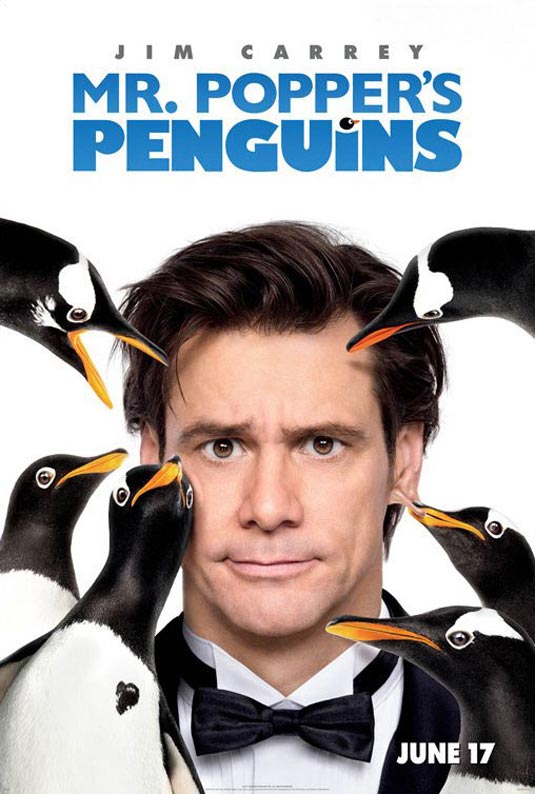 Mr. Popper's Penguins Poster