Movie Posters
International Poster For BROKEN CITY, Opening This Month!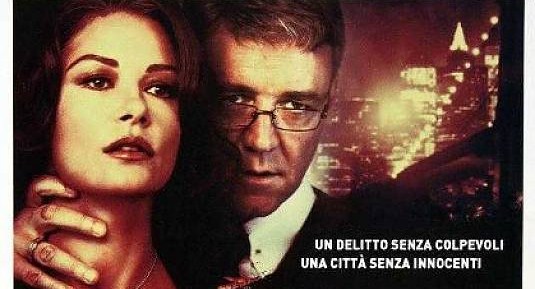 Here's another look at Mark Wahlberg, Russell Crowe and Catherine Zeta-Jones, who all star in the upcoming crime-thriller Broken City! Set to open this month, the movie will center on an ex-cop who begins to follow the wife of the New York City mayor, only to uncover a much bigger scandal. Proof can be a powerful weapon? We'll see about that… Written by Brian Tucker, and directed by Allen Hughes, Broken City stars Mark Wahlberg, Russell Crowe, Catherine Zeta-Jones, Barry Pepper, Kyle Chandler and is set to open on January 18th, 2013. In case you've missed it – here's the trailer for the movie, as well as the second clip from the whole thing.
Billy Taggart has a promising career as a New York City cop until the night he is involved in a controversial shooting. Stripped of his badge, but kept out of jail by New York's popular Mayor, he re-makes himself as a private investigator. Times are tough, and when the mayor offers Billy $50,000 to investigate the First Lady's extra-marital activities, it seems like a straight forward payday. Unfortunately, it quickly becomes apparent that the Mayor is not at all what he seems, and for Billy to achieve redemption he will have to risk everything – possibly even his freedom.
Let us know what you think about this movie so far, and stay tuned for more!