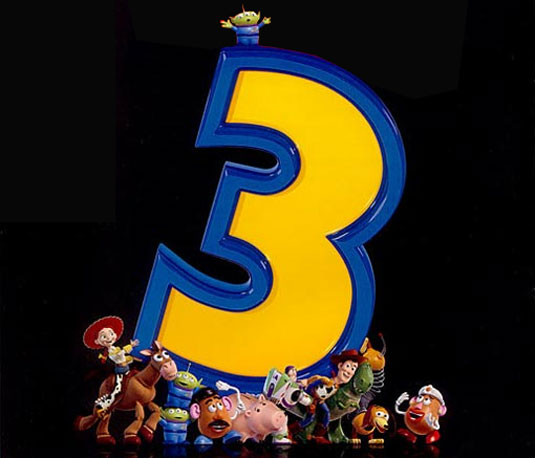 Below we have the first international trailer for
Toy Story 3
and it looks great!
The creators of the beloved Toy Story films re-open the toy box and bring moviegoers back to the delightful world of our favorite gang of toy characters in
Toy Story 3
. As Andy prepares to depart for college, Buzz, Woody and the rest of his loyal toys are troubled about their uncertain future. Directed by
Lee Unkrich
, Toy Story 3 is a comical new adventure in Disney Digital 3D that lands the toys in a room full of untamed tots who can't wait to get their sticky little fingers on these "new" toys. It's pandemonium as they try to stay together, ensuring "no toy gets left behind." Meanwhile, Barbie comes face to plastic face with Ken. The film is voiced by
Tom Hanks, Tim Allen, Michael Keaton, Don Rickles, John Ratzenberger, Estelle Harris, John Morris, Laurie Metcalf, R. Lee Ermey, Jodi Benson, Ned Beatty, Timothy Dalton, Jeff Garlin, Bonnie Hunt, Whoopi Goldberg, Kristen Schaal
and
Blake
Clark
. Disney and Pixar's
Toy Story 3
is scheduled to be released in 3D on June 18, 2010.