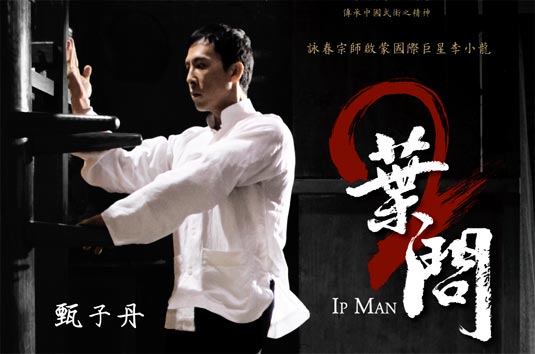 Today we have English-subtitled trailer for martial arts film Ip Man 2: Chung si chuen kei.
The film is a sequel to the 2008 film Ip Man, and based on the life of Ip Man, a grandmaster of Wing Chun martial arts. Continuing after the events of Ip Man, the sequel centers on Ip's movements in Hong Kong as he attempts to propagate his discipline of Wing Chun and faces rivalry with the local master of Hung Ga. The film will also focus on a young Bruce Lee, who would later become one of Ip's most famed disciples.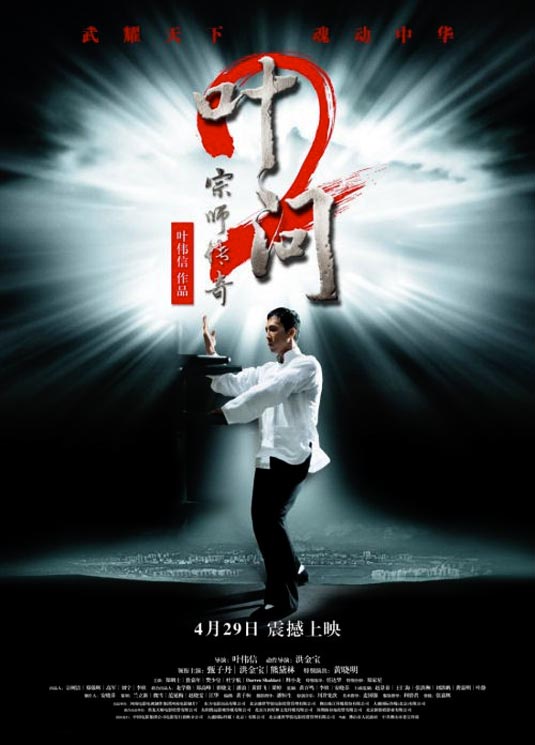 Ip Man 2 Poster

Ip Man 2 Poster
Directed by Wilson Yip, the film starring Donnie Yen, who reprises the leading role. Also stars Lynn Hung, Simon Yam, Sammo Hung Kam-Bo and Siu-Wong Fan.
Ip Man 2 will be released in select Asian countries and in Australia on 29 April 2010. No release date for the United States has been announced.
Ip Man 2 Trailer: