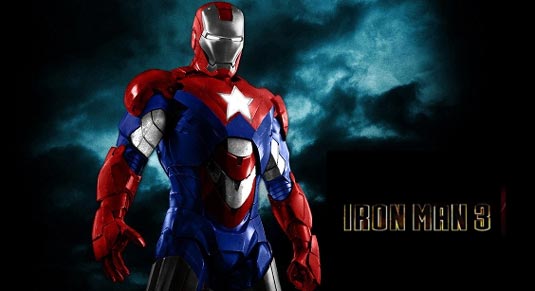 We just posted the first on-the-set pictures of
Iron Man 3
, and there it happened, another big rumor. The word is, Iron Man's evil counterpart, The Iron Patriot, will also appear in the movie. Geez, people, we're still waiting to see if
Sir Ben Kingsley
will actually play that iconic Iron Man villain, The Mandarin, and now you've added another thing for our minds to dwell on. For those who don't know, Iron Patriot is a character from the Dark Reign comics story arc, which comes after Secret Invasion (in which the shape-shifting Skrull aliens launch a covert invasion of Earth) and in which Norman Osborn (a villain from Spider-Man) became a national hero after seemingly ending the invasion. He used his newfound authority to turn the situation around – he re-branded super villains as superheroes, and superheroes as enemies of the people. He even made his own team of Dark Avengers (an arc written by Ultimate Spider-Man's Brian Michael Bendis), with Osborn himself donning an Iron Man armor, only repainted as the American flag and calling himself The Iron Patriot. Now, that comes across as mildly impossible, since Sony owns the rights to everything Spider-Man-related, whereas Iron Man is owned by Disney/Marvel Studios. If you still haven't added one and one, it means that because of the owner rights it is impossible to feature both characters (and anything related to their universe) in the same movie – that is, unless the studios themselves can (and want) make some deal. Until then, it is only wishful thinking for us fans. The only thing we could possibly base our hopes on is the fact that the Iron Patriot first appeared in an Avengers comic book, so technically he could be used in Iron Man 3 movie, though the origin and character details would have to be drastically changed. Reportedly, actor
James Badge Dale
was seen on the set in Iron Patriot armor, and here's the set of pictures to prove it. You can judge for yourself.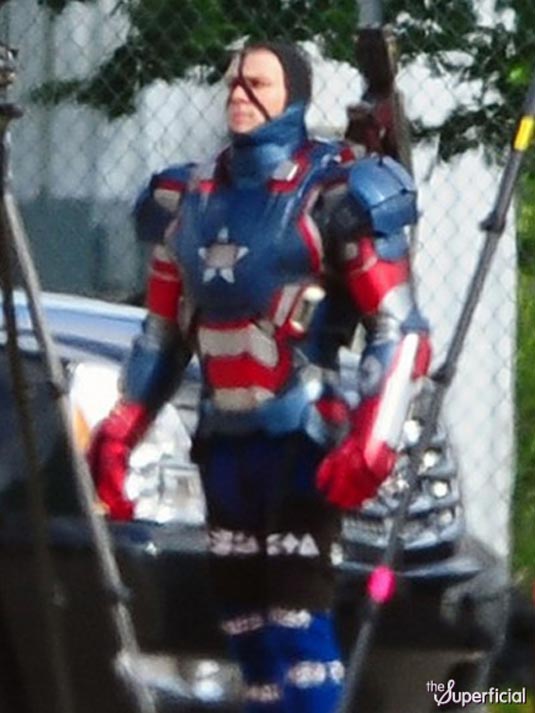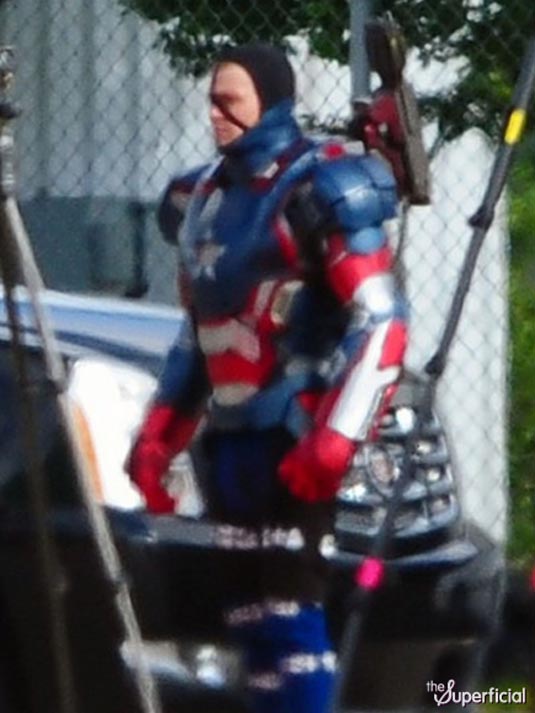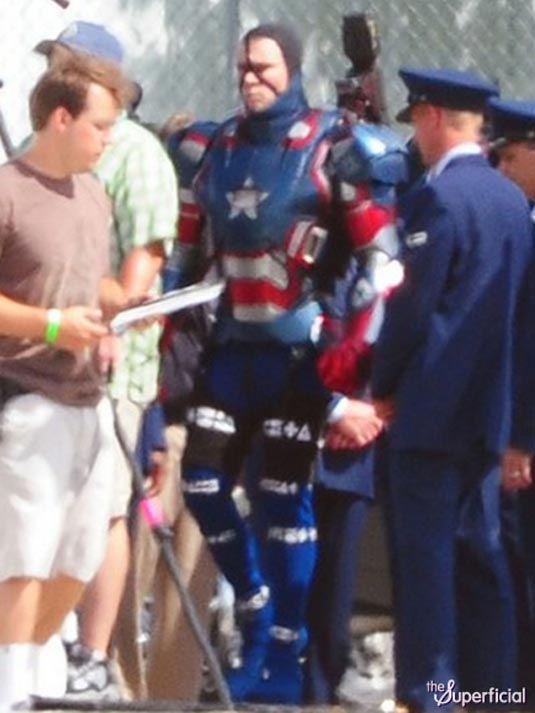 Any opinions? Directed by
Shane Black
, Iron Man 3 is set to premiere on May 3rd, 2013, and it will star
Robert Downey Jr.
,
Gwyneth Paltrow
,
Paul Bettany
(as voice of Jarvis),
Guy Pearce
,
Sir Ben Kingsley
,
Rebecca Hall
,
James Badge Dale
and others.