Movie News
Isla Fisher in Desperados – Female Hangover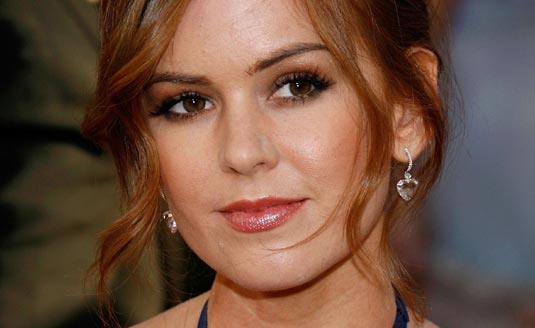 Desperados is the upcoming Universal comedy that will be directed by Betty Thomas, lady best known from Alvin and the Chipmunks: The Squeakuel title.
But what's also interesting about this project is the fact that it's already being described as a "female Hangover."
That sounds good, especially with Isla Fisher on board, right?
Yeah, you read that correctly, this Universal comedy is actually a starring vehicle for Isla Fisher, and at this moment we know that the studio is currently looking to fill the other two lead roles.
I'm sure you all remember this Australian actress from 2005's comedy The Wedding Crashers, as well as projects like Definitely, Maybe and Confessions of a Shopaholic.
The Jamie Kennedy Experiment scribe, Ellen Rapoport is responsible for the Desperados script, which landed on the Black List of Hollywood's best unproduced screenplays two years ago.
The story will follow "three women travel to Las Vegas to set right a situation that had one of the women leaving a scathing message for a man she actually likes."
As usual, we'll be back with every new update on Desperados, so make sure you stay tuned!