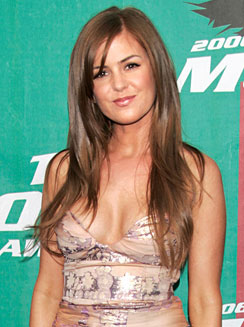 Isla Fisher has joined of Gore Verbinski's toon adventure "Rango" as the female voice lead.
Fisher ("Confessions of a Shopaholic," "Definitely, Maybe") will play alongside Johnny Depp and Abigail Breslin ("Little Miss Sunshine") in animated tale "Rango" for Paramount Pictures. Alfred Molina, Ray Winstone, Harry Dean Stanton and Ned Beatty round out the voice cast.
Film centers on a household pet (Johnny Depp) who goes on an adventure to discover his true self.
The script is written by John Logan from the story by Gore Verbinksi who will also direct the movie.
Fisher also revealed that Verbinski is going for a completely original approach to animated filmmaking. The entire movie is being acted out live but, rather than serve as a base for motion capture or rotoscoping, the live version will be used to aide the animators in capturing the characters' movements and facial features. While it's not uncommon for a camera to be present in a recording booth for just that reason, Fisher seemed to imply that Verbinski's approach is much more elaborate, something the director has hinted will allow an unprecedented on-screen focus on the actors.
Can you picture Isla Fisher as a lizard? Who else would you like to see join the ever-growing voice cast? Let us know below!
Isla Fisher Wallpapers