Movie News
Ivan Reitman to Direct Alan Paul's Memoir Big In China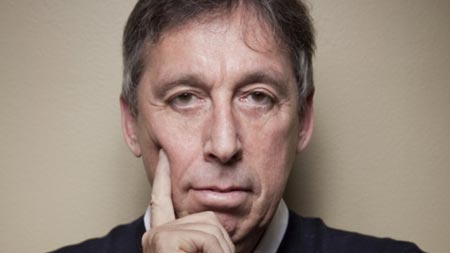 Ivan Reitman is in talks to direct Big in China, memoir of the journalist Alan Paul that is full with journalist's adventures in Beijing.
As you already guess, this one is actually following Paul's life-changing experience that began when his wife accepted a three-year work assignment in Beijing. Will Reitman accept this offer from Montecito Pictures – we have no idea, but we do know that the project is currently out to writers, after which Reitman will make his decision.
So what can a stay-at-home dad do in Beijing? Well, this dad picked up guitar and started a blues band. The memoir examines the East-West disconnect and captures a nation struggling to modernize.
And for all of you interested in this kind of project, here's a little description of the memoir: "After resettling their three young children from suburban New Jersey to China, Paul, a music and basketball journalist who played guitar only as a hobby, embarked on an exploration of local culture and music.
The search prompted his transition from writing about music to being a bona fide rock star in the band Woodie Alan, a cross-cultural blues group named after Alan and his Chinese band member, Woodie Wu, a guitarist with a Stevie Ray Vaughn tattoo. Paul blogged about his Chinese experience and also wrote a column on it for the Wall Street Journal's Web site.
His story, however, is much more than a musical and journalistic victory dance. It's equal parts family memoir, travelogue, personal analysis of globalization and expatriate communities, and a view of the world's most populous nation through American eyes."
As we said, we'll have to wait for Reitman's decision, so make sure to stay tuned!