Movie News
J.J. Abrams' STAR TREK INTO DARKNESS Inside Look Offered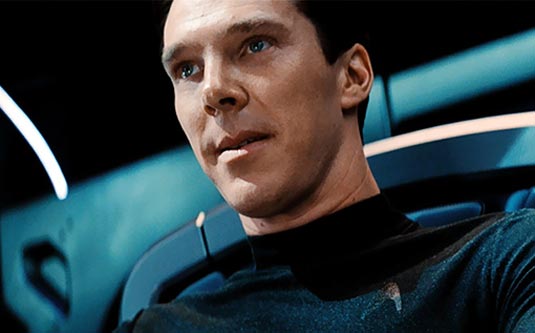 Esurance, one of the sponsors of 2009's Star Trek, are continuing the tradition by offering a fans an inside look at the upcoming J.J. Abrams-directed Star Trek Into Darkness. Starting today, the company will be offering a variety of things for fans, such as:
– An exclusive behind-the-scenes look into the making of the next thrilling adventure for Captain Kirk, Spock and the Enterprise crew on the Esurance Facebook page. – Embrace the Darkness Sweepstakes – Esurance will send one lucky winner and a guest to the U.S. premiere of "Star Trek Into Darkness." The winner will also receive $2,500 in travel expenses. – "The Vulcanizer" – Fans can upload and share photos of themselves magically "transformed" into Vulcans. -Downloads – Exclusive movie-themed content such as wallpaper for screensavers, icons and movie posters are available to download and share with friends.
You can access all of these things at the Esurance Facebook page. Synopsis:
In the wake of a shocking act of terror from within their own organization, the crew of The Enterprise is called back home to Earth. In defiance of regulations and with a personal score to settle, Captain Kirk leads his crew on a manhunt to capture an unstoppable force of destruction and bring those responsible to justice. As our heroes are propelled into an epic chess game of life and death, love will be challenged, friendships will be torn apart, and sacrifices must be made for the only family Kirk has left: his crew.
Star Trek Into Darkness stars John Cho, Bruce Greenwood, Simon Pegg, Chris Pine, Zachary Quinto, Zoe Saldana, Karl Urban, Anton Yelchin, Benedict Cumberbatch, Alice Eve and Peter Weller. It will be released in 3D, and IMAX 3D theaters on May 15th, 2013.
Zachary Quinto