Movie News
J.J. Abrams To Produce Boilerplate: History's Mechanical Marvel
J.J. Abrams
is set to produce a big screen version of
Boilerplate: History's Mechanical Marvel
, based on
Paul Guinan
's and
Anina Bennet
's graphic novel about a robot in the 19th Century.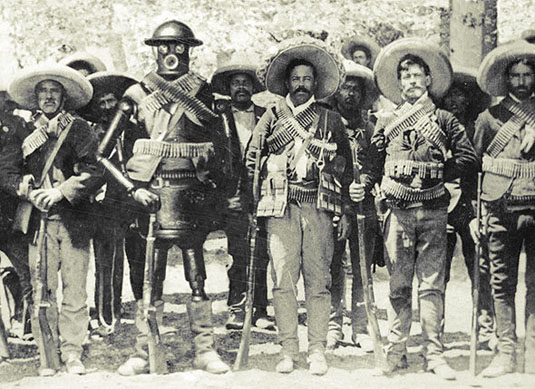 The book, published last year by Abrams Image, tells the robot's story by inserting the character into pictures drawn in the style of the age. So, "Meet Boilerplate, the world's first robot soldier – not in a present-day military lab or a science-fiction movie, but in the past, during one of the most fascinating periods of U.S. history. Designed by Professor Archibald Campion in 1893 as a prototype, for the self-proclaimed purpose of "preventing the deaths of men in the conflicts of nations," Boilerplate charged into combat alongside such notables as Teddy Roosevelt and Lawrence of Arabia. Campion and his robot also circled the planet with the U.S. Navy, trekked to the South Pole, made silent movies, and hobnobbed with the likes of Mark Twain and Nikola Tesla." Impressive robot, indeed. And with Abrams on board, we have no doubt that this will be something interesting to watch. Next project which could be expected from J.J. Abrams is
Super 8
which has been kept under wraps. He is also working on an untitled
Star Trek
sequel as producer and having
Mission: Impossible IV
and
Samurai Jack
lining up next. We'll keep an eye on his work, so make sure you stay tuned!