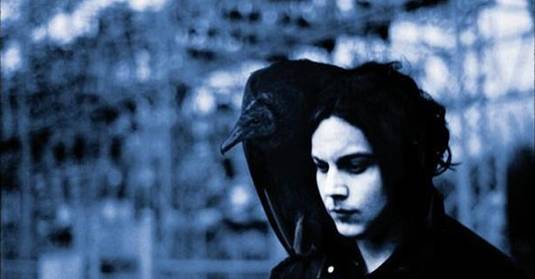 At around the same time (yesterday) the former White Stripes singer-guitarist
Jack White
released his debut solo album Blunderbuss, Disney announced that talented White will write, produce and perform the score for their upcoming big-budget iteration of The Lone Ranger. White's career has progressed beyond The White Stripes, through The Raconteurs and the Dead Weather, but he has also contributed to films in the past: 2007s Cold Mountain and 2008s Bond film Quantum of Solace. However,
Gore Verbinski
-directed
The Lone Ranger
will be his first foray into scores and it could be familiar with the the guitar-based score for another Johnny Depp western: Neil Young's truly awesome music for Dead Man. The film's producer,
Jerry Bruckheimer
told Variety:
Jack's an amazing songwriter with a unique style. We're thrilled to hear his fresh take on the William Tell Overture.
Bruckheimer adds the idea to hire White came from Verbinski and Depp:
Gore hatched the idea and Johnny was thrilled with it. We're all very excited to have him on board.
Finally, if Trent Reznor and Jonny Greenwood can bring us a great soundtracks, White can do it too. The Lone Ranger hits theaters July 3rd, 2013. [youtube]http://www.youtube.com/watch?v=UqMlNi8gZXk[/youtube] [youtube]http://www.youtube.com/watch?v=zW_o5WlJz1I[/youtube]