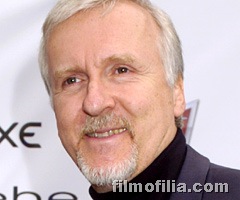 Fans may need to wait another seven months for James Cameron's latest film, but a sequel to the blockbuster "Night at the Museum" could be close-ish at hand.
According to Variety, 20th Century Fox has decided to shake up is 2009 release schedule, pushing "Avatar," Cameron's long-anticipated 3-D sequel to "Titanic" to Dec. 18.
That delay, due to necessary post-production on the effects-heavy sci-fi epic, would have left 20th Century Fox down a 2009 summer tentpole except for something called "Night at the Museum 2: Escape From the Smithsonian," now set for a May 22, 2009 release.
This was the first official mention of a sequel to last winter's Shawn Levy-directed smash, though the $570-plus million worldwide gross for the original made a follow-up a foregone conclusion. The trade paper says that the sequel script by Robert Ben Garant and Thomas Lennon has already received a polish from Scott Frank.
Among the rumored new characters entering the "Museum" universe are aviator Amelia Earnhart. It wasn't like Fox's 2009 summer was going to be barren. The studio had already set the Gavin Hood-directed "X-Men Origins: Wolverine," starring Hugh Jackman, for May 1, while "Ice Age 3" has staked out a July 1 premiere. The trade paper says that the "Ice Age" sequel will be presented in digital 3-D.
The new release date for Cameron's "Avatar" will now be released on the same weekend, 12 years later, as the director's Oscar-winning "Titanic," a film whose $1.8 billion worldwide gross remains a record by a wide margin.
Peter Jackson's Weta Digital is handling the effects on "Avatar," which features a human cast led by Sam Worthington, Zoe Saldana and Sigourney Weaver.