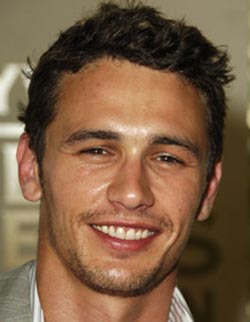 James Franco – he's definitely not a teenager, but we still have a rumor that he'll star in the upcoming live-action film version of Katsuhiro Otomo's manga Akira.
Ok, we understand that it's Hollywood we're talking about, but still – how is it possible that everybody's favourite Franco is in talks to star as the lead role Kaneda in the Albert Hughes directed feature film for Warner Brothers?
Well, according to JustJared he's very much involved. They say it's confirmed thing, we say it's just another rumor, although we do admit it sounds interesting.
Or, at least, we'll keep an eye on the whole thing until it becomes official.
Akira will be based off of anime artist Katsuhiro Otomo's six-volume cyberpunk manga of the same name.
The film is set in New Manhattan, where the leader of a biker gang saves his friend from a medical experiment that nearly causes the apocalypse.
Warner Bros. has tapped director Albert Hughes (The Book of Eli) to helm the project, along with Leonardo DiCaprio's production company Appian Way.
So, James Franco in Akira? Let us know what you think and stay tuned!