Movie News
James Gunn Researching the Original GUARDIANS OF THE GALAXY Team?

Via his personal facebook page, James Gunn revealed that he is indeed going back and reading the 1990's run of Guardians of the Galaxy in preparation for writing and directing the film adaptation. You can read what he said here: "Rereading old Guardians books, I came upon this villain from Guardians of the Galaxy #1 (1990 run). Although I'm not discussing anything having to do with the Guardians movie, I will say the odds of Taserface making an appearance are quite low." Guardians of the Galaxy is an upcoming space epic superhero film produced by Marvel, as part of 'Phase 2' of their Cinematic Universe. Although much of the plot is still under wraps at this point, it has been confirmed that the film will follow a team of space heroes consisting of Star-Lord, Gamora, Drax the Destroyer, Groot, and Rocket Raccoon. The film is also set to heavily feature Thanos, the villain teased at the end of Marvel's The Avengers (shown to you in the previous post).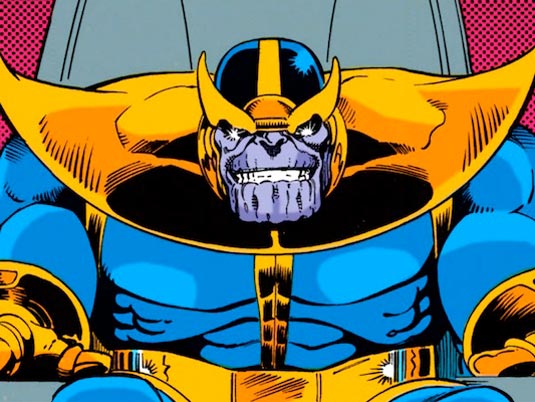 Written and directed by Gunn, Guardians of the Galaxy is set to be released on May 16th, 2014. Although his post was joking at the unlikelihood of minor villain Taserface making an appearance, it does confirm that the writer/director has been doing his research (as it is proper). If he is looking at the original team, what does that mean for the upcoming film? Is there a possibility of time travel and the inclusion of the original members? State your opinion in the comments!