Movie News
James Manos Jr. to Direct Love, Scotch and Death Starring Michael C. Hall and Vera Farmiga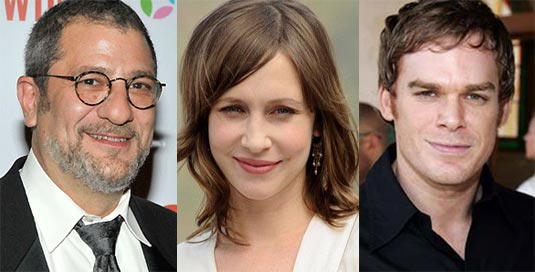 James Manos Jr. is probably best known as a creator of the Showtime series Dexter, but we'll soon have a chance to see him directing Love, Scotch and Death, project that already has Michael C. Hall and Vera Farmiga attached to star.
We're actually talking about the semi-autobiographical film that was written by Manos himself, originally titled The Slow and Complete Discompensation of Jim Manos.
According to Deadline, the story will "cover a rather bizarre week in the man's life. After returning from a stressful vacation, he discovers his parents have died of natural causes together in bed, which forces him to navigate his way past an unsympathetic funeral director, his bewildered children and manic wife, an eccentric priest and some over-sexed neighbors. There is also an arrest for assault and the death of his wife's beloved dog."
We are definitely interested in this project, and we're glad to see Manos Jr. is so busy these days. He may not have directed before, but he was a consulting producer on The Shield and a co-producer on The Sopranos, so we have no doubt that his feature directorial debut will be great.
Filming on Love, Scotch and Death is scheduled to begin on the independent film this November.