Movie News
James Spader, Ryan Phillippe, Carla Gugino Join Eric Bana for Sheldon Turner's By Virtue Fall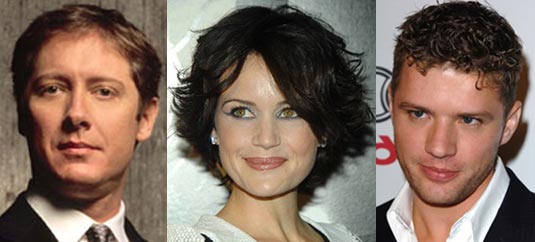 By Virtue Fall is an upcoming Sheldon Turner's (Up In The Air scribe) directorial debut that we already had a little chat about. But, last year. Yeah, yeah, I know, a lot of things changed since then, and that's exactly why we're here today, to update the whole thing!
Apparently, James Spader, Ryan Phillippe and Carla Gugino are now officially on board for this one!
So, as you know, Eric Bana and Colin Farrell were both in talks for the movie, and at one moment, even Jeremy Renner was rumored as a possible replacement for Farrell.
It looks that only Bana is still on board for this project, together with above mentioned latest addition Spader, Phillippe and Gugino. Still no details about their roles, but as usual, we'll keep an eye on every confirmation. In the meanwhile, check out the description of the whole thing:
By Virtue Fall "centers around two federal agents. The first is Matthew Vanetti. He's the Golden Boy, the one with the bright future, the one who does everything by the book. Matt's partner and good friend is Danny Sloan.
Danny is a drunk, a fuck-up, a corrupt agent who can be bought with a hot cup of coffee and a jar of applesauce… Unbeknownst to Matt, Danny is selling federally confiscated firearms to the big badass in town, Jericho Trower…
The feds find out and think Matt is responsible for dealing the guns to Jericho, not Danny. As a result, Matt gets sent off to jail for five years, losing his job, his reputation, and even his girlfriend, who apparently only loves him until he's behind bars."
Stay tuned for more updates on By Virtue Fall.