Movie News
Jason Bateman Teams up with Vince Vaughn in The Insane Laws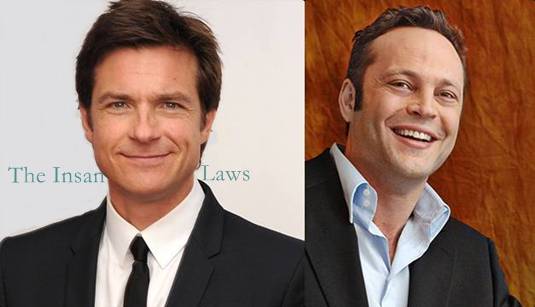 Well, comedy seems to dominate in his career since The Insane Laws is one of a number of comedy movies Jason Bateman is attached to star in. The same can be said about successfully mediocre comedies protagonist Vince Vaughn – The Insane Laws is his latest comedic vehicle.
In fact, the Horrible Bosses star Batemen has entered early negotiations to take a leading role in the comedy alongside The Dilemma star Vaughn, with the duo playing friends who have been close since college but are tested when both of their children fall into each other's arms and Vaughn's daughter gets pregnant.
Universal picked up The Insane Laws from Columbia (Sony) that picked up the script for seven figures a couple of years ago and have since put it in turnaround.
By the way, the flick will be the directorial debut of The Break-Up screenwriter Jeremy Garelick. You know, The Break-Up move also starred Vince Vaughn. As for Garelick he was uncredited for his work on The Hangover script.
Both A-lister thesps have done a read-through and if Bateman signs up The Insane Laws could go into production as soon as the autumn.
Apart from Horrible Bosses, Bateman is also set to appear in the Universal's role-changing comedy The Change-Up opposite Ryan Reynolds, which opens Aug. 5.
Watch him below in Seth Gordon's comedy Horrible Bosses to hit US theaters on 8 July; three friends conspire to murder their awful bosses when they realize they are standing in the way of their happiness.
[youtube]http://www.youtube.com/watch?v=VpUeQV8sdOc[/youtube]
Horrible Bosses Trailer
Also check out 2006's The Break Up trailer; Garelick delivered a funny script for it, toplined by Vaughn as well.
[youtube]http://www.youtube.com/watch?v=VEZbIfDQQyw[/youtube]
The Break up Trailer