Movie News
Jason Statham, 'The Mechanic' Star, Discusses 'The Expendables 2' and 'Crank 3'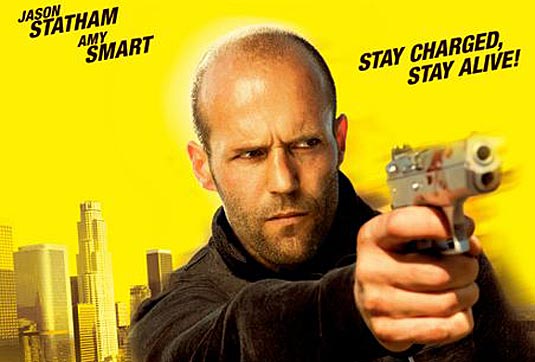 Jason Statham, who is busy promoting his next movie, The Mechanic, a welcome addition to Statham's beating up resume, discussed Crank 3 and about Stallone's The Expendables 2, saying the latter has a better chance of seeing the light of day than the former.
It's a shame the last one (Crank 2) didn't do that well. I think the first one had a little bit more success and usually if you do a sequel, it usually has to in some ways take a little bit more money than the first one…I'm very positive that it ("The Expendables 2")  will be going… Yes I have heard about a sequel and I'd be the first to say yes to a phone call from Sly.'
There have been plenty of casting rumors about "The Expendables" sequel, with such names as Mike Tyson, Kurt Russell, Carl Weathers, and Chuck Norris. Also, director Sheldon Lettich (Double Impact) noticed that Jean-Claude Van Damme will join the cast of the second installment. But only on one condition
JC seems to be leaning towards appearing in the sequel if Steven Seagal is not in [it]. From what I've heard (Seagal) won't be, not because of Sly, but because of producer Avi Lerner, who had a few bad experiences with Steven.'
Meanwhile, CBS Films has released three new preview clips from director Simon West's (Lara Croft: Tomb Raider) new action movie, The Mechanic, a remake of the 1972 movie. Jason Statham stars as Arthur Bishop, an elite assassin known for making "clean" kills. Release date January 28, 2011.
We get a taste of Bishop in action as he takes out a team of assassins that have put him in their center
[youtube]http://www.youtube.com/watch?v=1HMiDdY5K5s[/youtube]
Steve tackles Bishop and demands he share his knowledge with him
[youtube]http://www.youtube.com/watch?v=kwWbcCR7BWs[/youtube]
Steve and Bishop execute a brave escape by rappelling off of the roof of a skyscraper
[youtube]http://www.youtube.com/watch?v=WjbHpUteH1Q[/youtube]